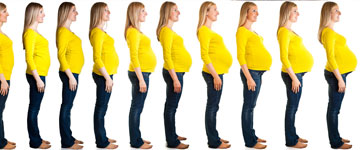 Weeks pregnant 14 weeks pregnant
14 weeks pregnant – the changes in you
The uterus is now about the size of a melon. Not just your body is changing during pregnancy but also your face can change. Many women get a softer look in their face and some people can already sense the woman is pregnant. As the pregnancy develops the face can become fuller. And after delivery you get yet 'another' face.
14 weeks pregnant – how is your baby growing?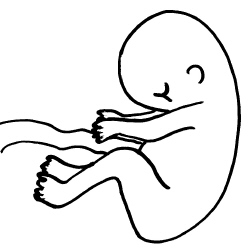 Your baby is now approximately 9 to 10 centimetres long and weighs about 65 grams. Your baby can move his (or her) muscles and becomes more active. Also the baby can swallow; he drinks regularly from the amniotic fluid. He also passes urine into the amniotic fluid which fortunately is refreshed every 3 hours. The baby now has 2 clear thumbs and the webbing has now disappeared.
Your pregnancy week by week
Find Beautiful baby names 2024
Best articles about Weeks pregnant
Your pregnancy week by week with the growth of your baby. Read our best articles: