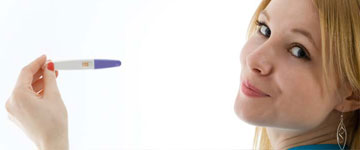 Pregnancy test Pregnancy test results
Symptoms indicating a pregnancy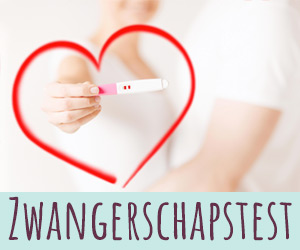 p1 Absence of menstruation
p2 Fatigue
p3 Frequent need to urinate
p4 Suffering from the stomach or bowels
p5 Breasts feel different
p6 Pain in uterus, cramps
p7 Wetness, mild white discharge
p8 Nauseous, extra hungry
p9 Emotional
You may suffer from these symptoms to a lesser extent when you are about to have your period.
Symptoms indicating your fertile period
f1 Wetter
f2 Mild white discharge
f3 Higher temperature
You should feel the most mucus during ovulation. The rise in temperature actually indicates that the fertile period just ended.
Where to buy a home pregnancy test?
You can buy a pregnancy test over the counter in most drugstores and even in some supermarkets. There are also many possibilities to buy them online for a good price. The most known brands are Clearblue and Predictor, but there are many other alternatives. The price of the home pregnancy test will vary enormously with the options offered: early pregnancy test, digital pregnancy test, electronic pregnancy test and more. Buy your pregancy test online.
Find Beautiful baby names 2023
Best articles about Pregnancy test
Pregnancy test. How and when to do a pregnancy test and more information about pregnancy tests. Read our best articles: