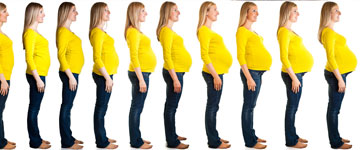 Weeks pregnant 4 weeks pregnant
4 weeks pregnant – the changes in you
If your menstrual cycle is usually regular then it is very likely that your cycle will now stop. You can do a pregnancy test on the first day that menstruation should have started. If you are pregnant, the body produces the hormone hCG. On the day menstruation should have started the amount of hCG present is probably just enough to be detected by the pregnancy test. The test will read positive. If the test is negative but you are not menstruating then it is likely the test has been done too early. Wait another couple of days and test again. Pregnancy tests are easily and cheaply available online.
4 weeks pregnant – how is your baby growing?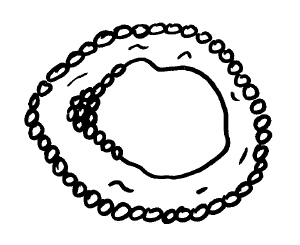 There is a baby growing inside you no bigger than a grain of rice. It is unimaginable that in just 36 weeks a fully grown baby will be born. When you are 4 weeks pregnant the foundations of the organs are being set in place. The neural tube which develops into the brain and spinal cord is being formed along with the nervous system, the vertebra, muscles and bones. This makes this phase of pregnancy the most vulnerable.
Your worries and fears
If you have a positive pregnancy test you may now experience a whole range of emotions. At first happiness: you are going to have a baby! But perhaps this is followed by fear that you cannot turn back. Your life is entering a new phase and this can suddenly cause some doubts. What you are feeling and thinking is completely normal. It is after all a big step in your life, not withstanding the influence the hormones are having on your body. They are already hard at work.
Enjoying your pregnancy
If your body feels good and you are experiencing few or no problems with pregnancy ailments, then it is possible to really enjoy the miracle that is growing inside you. It is of course fun to start buying clothes for the baby, things for the baby's room and start thinking up names. At last you are able to do this! Try as much as possible to enjoy this time. Nine months seems long, but you will be surprised how quickly the time passes.
Your pregnancy week by week
Find Beautiful baby names 2023
Best articles about Weeks pregnant
Your pregnancy week by week with the growth of your baby. Read our best articles: