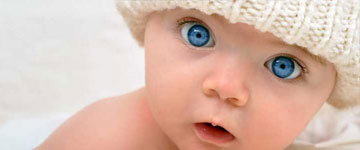 Babyupdate Baby 8 weeks old
My baby in week 8
Your newborn babyupdate every week about the development of your baby.
previous < your baby in week 8 > next
Tips for mom
Over the last few weeks your body has mostly recovered from the delivery. Your uterus shrinks to the size it was before pregnancy and you will now be experiencing less or no bloodloss. If you have been cut or torn during delivery then the wounds will now have healed. However you will not be completely your old self as this often takes more time.
Your baby in week 8
Your baby is growing fast and is already 2 months old. He has learned a vast amount since birth. He can probably lift his head a little whilst lying on his tummy. He will laugh and make small noises. In the coming months he will be gaining lots of new skills. Have fun and enjoy your baby. Perhaps you will visit us again with your next pregnancy!
Find Beautiful baby names 2023
Best articles about Babyupdate
This webpage offers information about your baby's first weeks. A Survival Guide about taking care of your baby the first weeks. Read our best articles: