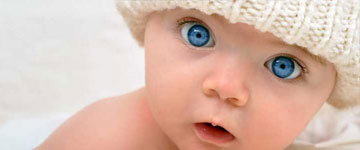 Babyupdate Baby 6 weeks old
My baby in week 6
Your newborn babyupdate every week about the development of your baby.
previous < your baby in week 6 > next
Tips for mom
Often after 6 weeks you have established a pattern with your baby. You begin to know and understand you child better. You may still experience a few difficult days and nights as your baby grows, being more often awake. This may be a time when your baby adjusts his pattern.
Your baby in week 6
You may chose to use a playpen in the living area so that your child may move about freely and safely. Favourite toys are oftern rattles, musical mobiles and cuddly toys. Slowly your baby will start to explore everthing that looks pretty. Discovering for himself and learning with his little hands, realising they belong to him. You may give your baby a dummy whilst he is playing in the playpen. Your baby will put everything in his mouth to get to know shapes and materials.
Find Beautiful baby names 2023
Best articles about Babyupdate
This webpage offers information about your baby's first weeks. A Survival Guide about taking care of your baby the first weeks. Read our best articles: