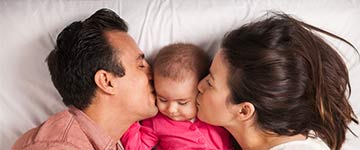 Pregnancy test Quiz: Am I ready for pregnancy
Quiz for you: How strong is your desire to have children of your own?
Getting pregnant, having a baby. A wish that is high on your wish list. But are you really ready for a pregnancy, or is it better that it stays with fantasies for a while? Answer our 7 questions and find out!
Find Beautiful baby names 2024
Best articles about Pregnancy test
Pregnancy test. How and when to do a pregnancy test and more information about pregnancy tests. Read our best articles: