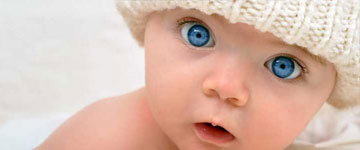 Babyupdate Baby 3 weeks old
My baby in week 3
Your newborn babyupdate every week about the development of your baby.
previous < your baby in week 3 > next
Tips for mom
On the one hand your body is recovering quickly after the birth. On the other hand you now experience extreme tiredness from all the wakeful nights when you must tend to your baby's needs: feeding and comforting. If you are someone who needs little sleep then you may not have any difficulties during the day however there are many women who find it hard to function normally when they have had broken sleep.
Your baby in week 3
Do not forget to take your baby's growth record book with you when you visit the health clinic and ask the nurse to write down the details. Always take a bath cape with you to keep your baby warm if you have to undress your baby, as you may have to wait for the nurse or doctor. If you have visited the doctor between visits to the health clinic then take the medical details with you.
Find Beautiful baby names 2024
Best articles about Babyupdate
This webpage offers information about your baby's first weeks. A Survival Guide about taking care of your baby the first weeks. Read our best articles: