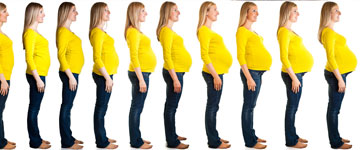 Weeks pregnant 41 weeks pregnant
41 weeks pregnant – the changes in you
If you have not yet delivered then your baby is finding it much too comfortable inside you and will be putting on extra grams. However it is gradually moving closer to the time of birth. The midwife will make an appointment with the hospital. It may not be necessary as you may deliver today or tomorrow. Once labour starts it can progress quickly especially if it is not your first.
41 weeks pregnant – how is your baby growing?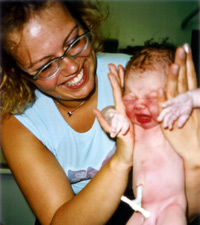 Your baby is now approximately 50 centimetres long and weighs about 3400 grams. Your baby, at birth, does not have any tear ducts. They develop just after the birth. A baby has 350 bones compared to an adult who has 206. The difference is due to a baby's bones not having completely grown together. There will be pieces of cartilage inbetween. In the future two smaller bones will grow together and become one bone. This is the reason for babies being so flexible.
Your pregnancy week by week
Find Beautiful baby names 2023
Best articles about Weeks pregnant
Your pregnancy week by week with the growth of your baby. Read our best articles: