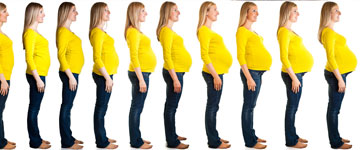 Weeks pregnant 33 weeks pregnant
33 weeks pregnant – the changes in you
If you are taking maternity leave at 34 weeks then you will be occupied with the last few days at work. Probably you have noticed that over the last few weeks you have started to distance yourself from work and are focussing more on yourself. This is also likely in your home life too. News may not always sink in and you are less interested in what others are doing. This is not so unusual. The big event is getting closer and you must prepare well both physically and mentally.
33 weeks pregnant – how is your baby growing?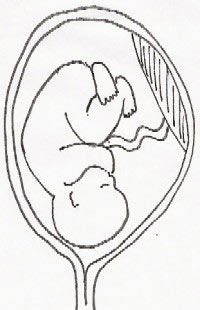 Your baby is now approximately 41.5 centimetres long and weighs about 1950 grams. Everything about your baby is now formed. He just has too continue growing. If your baby would be born at 33 weeks it has around 95% chance of survival. Many babies are already in the head down position – just as it should be. Turning is still possible so you have no guarantee your baby will stay in his current position. It is no cause for alarm if the baby is not in the head down position as there is still plenty of chance for him to turn.
Your pregnancy week by week
Find Beautiful baby names 2023
Best articles about Weeks pregnant
Your pregnancy week by week with the growth of your baby. Read our best articles: