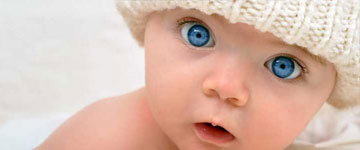 Babyupdate Baby update
Baby's first week
Your newborn babyupdate every week about the development of your baby.
previous < your baby in week 1 > next
Tips for mom
After delivery you will already have lost around 5-6 kilos of the total weight gain during pregnancy. In the first week you continue to lose weight, mostly fluid. However it takes around 2 months before all the extra kilos have disappeared. If you have gained more than average during your pregnancy then it will take a bit longer before you are back to your normal bodyweight.
Your baby in week 1
Whether you have a girl or boy there can be an influence from the hormones after birth that cause the presence of small breasts. With girls there can also be in the first week a slight blood loss from the vagina. This will clear up by itself. With boys it is important to check that the testicles have descended. You may be asked about this later in his life so it is good to make a note of it now.
Find Beautiful baby names 2023
Best articles about Babyupdate
This webpage offers information about your baby's first weeks. A Survival Guide about taking care of your baby the first weeks. Read our best articles: